100 SRETNIH STVARI
ili… dosta mi je tuge idemo tražiti sretne trenutke…
II. NAJBOLJA KOMBINACIJA ČOKOLADE & KAVE
LINDT – HELLO MY NAME IS COFFEE BLAST
Što je bolje od čokolade i kave?
Imati ih zajedno u kombinaciji kremaste čokolade s punjenjem od kave.
Zaista nevolim baš posebno punjene čokolade, izuzetak su one punjene alkoholom, ali kako ipak volim čokoladu i kavu, probala sam ih dosta u potrazi za jednom koju bih kupila više od jednog puta.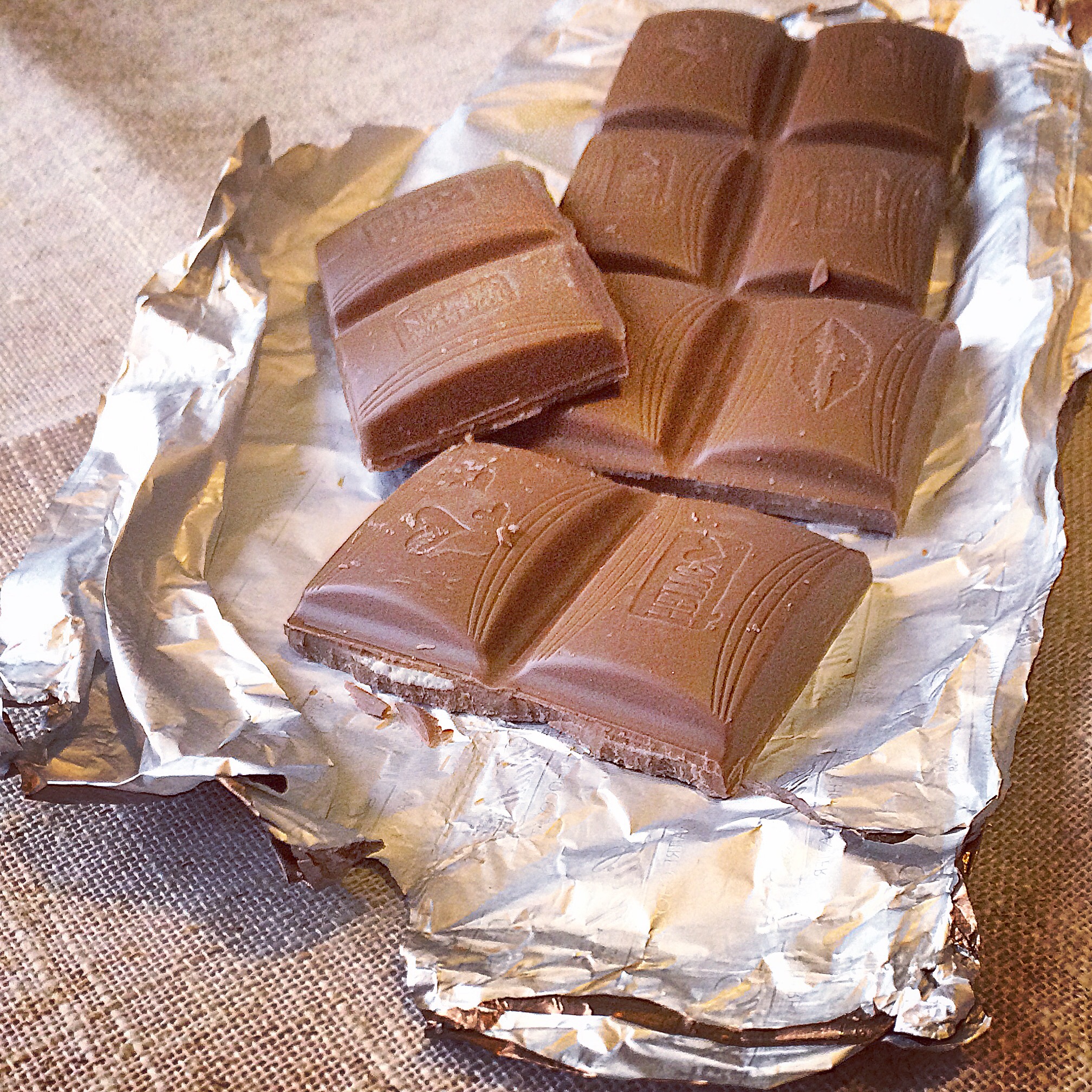 Pa potraga je gotova, za sada

Uz dobru mliječnu čokoladu, ovdje možete osjetiti miris svježe skuhane kave, punjenje nije preslatko a u njemu možete osjetiti komadiće kave što dodaje pravi jaki gorki okus kave u ovu priču.
Što bi bio stvarno kraj ove slatko-gorke potrage je, zamjena mliječne čokolade za tamnu da se malo smanji slatkoća.
Jeste li i vi ljubitelji kave ili čokolade? Koje su vaše omiljene kombinacije?

100 HAPPY THINGS
or… I'm tired of being sad so let's find some happy moments…
II. BEST CHOCOLATE & COFFEE COMBINATION
LINDT – HELLO MY NAME IS COFFEE BLAST
What is better than chocolate and coffee?
Having them together, in creamy chocolate and coffee filling combination 😉
I really don't like so much filled chocolates, exceptions are liquor filled ones 😛 but loving both coffee and chocolate I tried lot of them looking for one that I would actually buy more than once.
Well the search is over, for now 🙂
Beside nice milk chocolate, you can feel smell of freshly done coffee, its creamy filling is not too sweet and in it you can feel crunchy toasted beans and those are giving actual bitter and strong taste of coffee in this story.
What would really be the end of this bitter/sweet search is replacing milk chocolate with dark one too reduce a bit the sweetness.