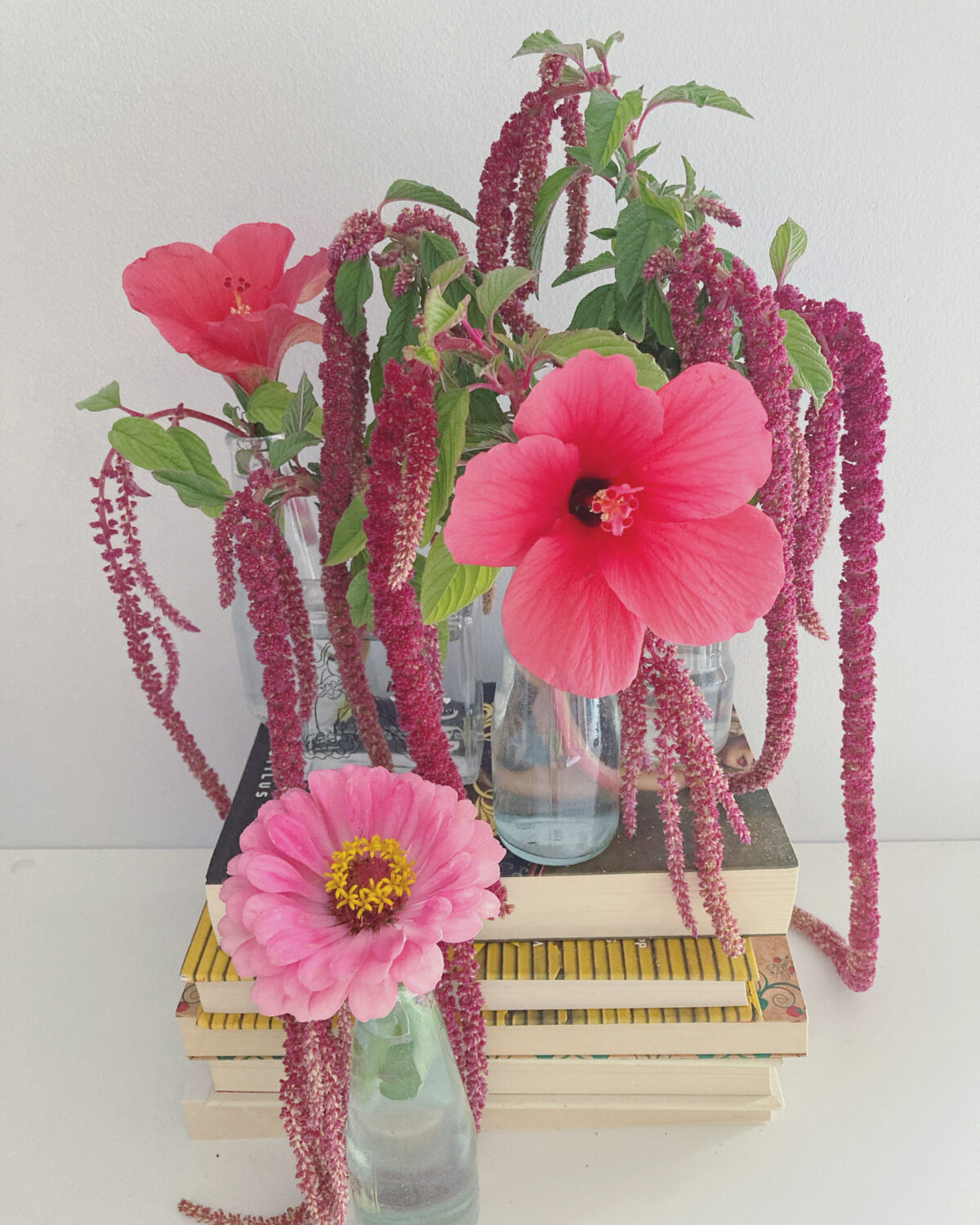 Ciao cure 🙂 Kako ste, što vas trenutno veseli, zabavlja? Kako se borite protiv ovog čudnog vremena?
Želite vidjeti malo šarenih, happy, cvijetnih fotkica i pročitati o jednoj meni finoj kremici?
Radi se o The Ordinary kremi za zaštitu od sunca s mineralnim UVA/UVB filterima SPF 30 i antioksidansima.
Za zaštitu od sunca uvijek biram upravo mineralne filtere koji na koži stvaraju fizičku barijeru koja reflektira UV zrake i tako ne dopušta prolazak štetnog zračenja. Koža ove minerale (cinkov oksid i titanijev dioksid) ne upija i nemaju štetnih utjecaja za kožu.
Kod sličnih krema uvijek mi je problem što ostavljaju težak, masnjikav osjećaj na koži, koji traje i traje i skoro nerazmaziv bjelkasti film na koži. Ova nije teška, lako se razmazuje i ne vidim film na licu nakon što se dobro razmaže (vjerovatno ovome pomaže to što imam svijetlu put, ne sunčam se, izbjegavam biti duže na suncu i ljeti i zimi 😛 ), ipak ne očekujte neku super light formulaciju, radi se o kremi s mineralnim UV filterima. 😛
Mali minus joj je to što osjetim na dodir da je na koži. Nije to neka velika ljepljivost i nije previše neugodno, kao kod nekih drugih ali ipak osjeti se. Minus je mali jer ustvari još nisam ni probala kremu s mineralnim spf koja se uopće ne osjeti na koži a i zato što je ustvari bolje da llce i ne diram :d a drugačije je ne osjetim.
Sviđa mi se efekt koji ostavlja na koži, gotovo kao neka bb kremica s laganim prekrivanjem, ostavlja nekakav, bluring, mat finiš, ujednači ten.
Odgovara mi i to što ima baš lagani miris, koji se brzo gubi.
Koliko je hidratantna i koliko djeluju njena antioksidativna, antiiritativna svojstva, ne znam baš, nikad je ne koristim samu. Nisam primjetila neke razlike kad je koristim. Nije izazvala iritacije na koži (nemam osjetljivu kožu) nije bilo peckanja očiju (koje su inače jako osjetljive na kreme). Nije mi začepljivala pore
Sastojci:
Aqua (Water), Cyclopentasiloxane, Zinc Oxide, Titanium Dioxide, PEG-10 Dimethicone, Glycerin, Helianthus Annuus Seed Oil, PEG-9 Polydimethylsiloxyethyl Dimethicone, Hexyl Laurate, Polyglyceryl-4 Isostearate, Caprylic/Capric Triglyceride, Dimethicone/PEG-10/15 Crosspolymer, Astaxanthin, Disodium Uridine Phosphate, Ethyl Ferulate, Rosmarinus Officinalis Leaf Extract, Tasmannia Lanceolata Fruit/Leaf Extract, Haematococcus Pluvialis Extract, Picea Mariana Bark Extract, Arginine, Aspartic Acid, Glycine, Alanine, Serine, Valine, Isoleucine, Proline, Threonine, Histidine, Phenylalanine, Sodium PCA, PCA, Sodium Lactate, Glucose, Maltose, Fructose, Trehalose, Urea, Allantoin, Sodium Hyaluronate, Linoleic Acid, Oleic Acid, Phytosteryl Canola Glycerides, Palmitic Acid, Stearic Acid, Isochrysis Galbana Extract, Lysolecithin, Lecithin, Triolein, Pentylene Glycol, Dipropylene Glycol, Polyglyceryl-10 Oleate, Polyglyceryl-5 Trioleate, Polyglyceryl-10 Stearate, Tocopherol, Alumina, Citric Acid, Trisodium Ethylenediamine Disuccinate, Sodium Chloride, Sodium Hydroxide, Phenoxyethanol, Chlorphenesin.
Volite The Ordinary kozmetiku? Koji su vaši favoriti?
Ja je kupujem preko stranice deciem.com. Dosadilo mi je tražiti po našim stranicama, gdje često nisu dostupni svi proizvodi a nije pomogla ni teta u Douglasu, početkom ljeta, čim je čula da tražim The Ordinary, napala me bez da čuje što želim, jer po njoj ljeti nije vrijeme za The Ordinary. 😛
Kad svim plusevima koje sam za kremicu navela dodam vrlo povoljnu cijenu (50 ml trenutno dode oko 55 kn, cijeli mjesec imate popust 23% na sve, poštarina je besplatna za narudžbe preko 25 eu, paketić mi je stigne brzo, bez ikakvih dodatnih gnjavaža) i moju trenutno potpunu nezainteresiranost za komplikacije gdje mi nisu potrebne, shvatit ćete zašto mi trenutno stiže treća tubica.