KNEIPP NJEGUJUĆA PJENASTA KUPKA
MAGIČNI ORIJENT
U posljednje vrijeme očajnički tražim svojih pola sata za opuštanje, bez stresa, briga… (kod pišem riječ stres moja priceza je upravo probila zvučni zid jednim od svojih patentiranih urlika).
Ova kupka se pokazala dobrom metodom za pola sata pauze u stres free zoni mirisnih mjehurića  🙂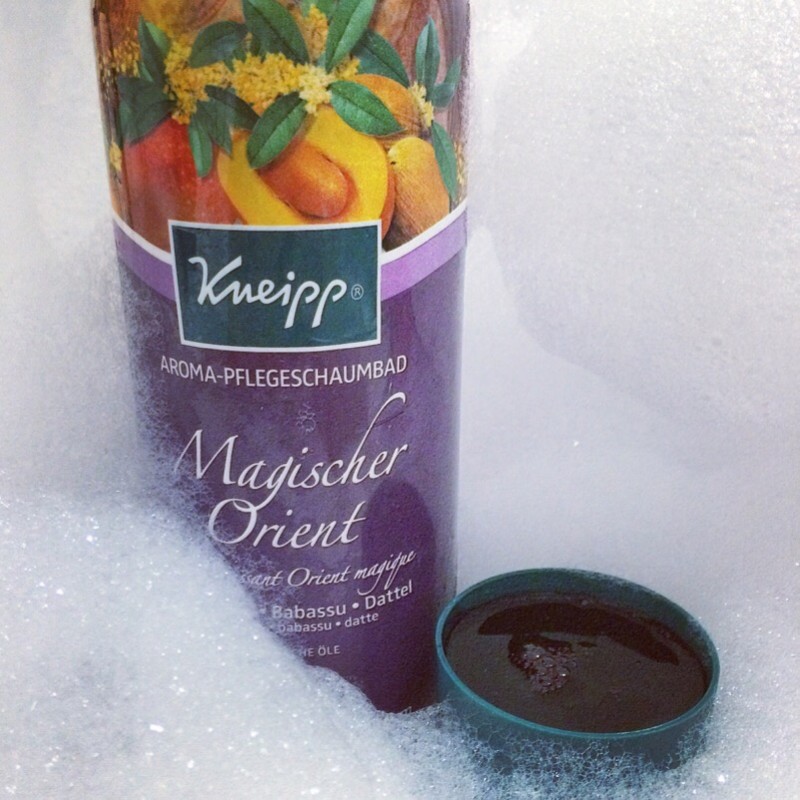 Prvih par puta mi se učinila preintezivnom, odbijala me jaka ljubičasta boja koja dobro oboji vodu i prilično jak vočno, slatkast miris, ali što je više koristim više mi se sviđa upravo ta njena snaga, jer u samo par trenutaka, uronite u toplinu koja razbije oklope stresa i potpuno vas preuzme u svoje mirisno carstvo, jer tko ima vremena za nekakvo polagano, hoću neću opuštanje 😛 ili je stvar u tome što je ova kupka idealna baš za ove hladnije dane ili samo mislim da mi se svidja… ili je cijela stvar u tome da na pola sata ne moram mrdnuti guzom ili… ma nema veza glavno da je prava uživancija opuštanje uz nju 🙂
Divno je i to što mi koža nakon kupke nije isušena, već mekana a nježan, topao miris se zadržava na njoj još dugo vremena.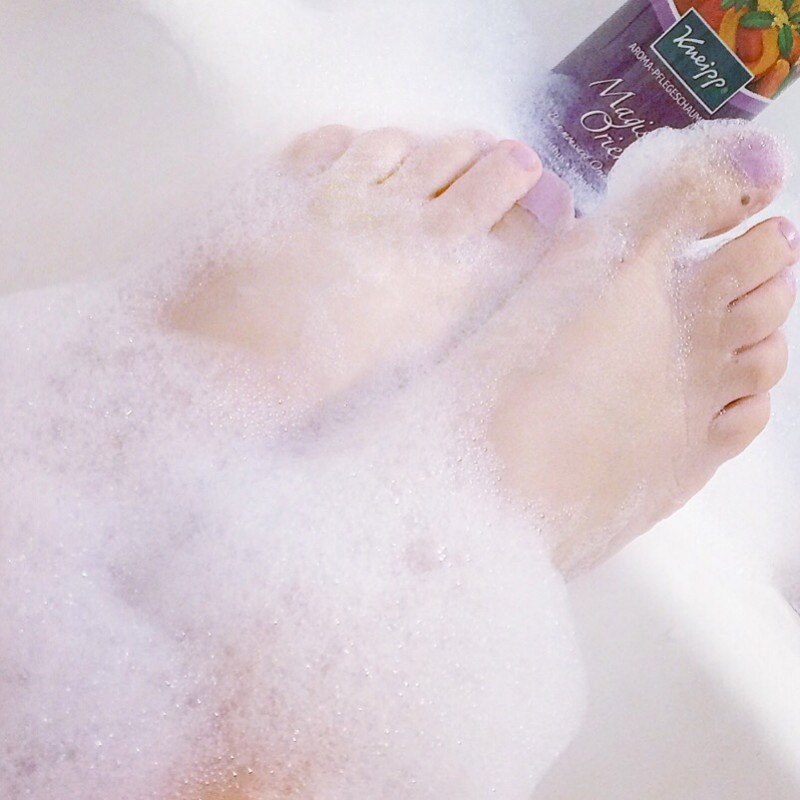 Svidja mi se i to što je količina koja stane u zatvarač zaista dovoljna da vas pjena doslovno prekrije na 15-20 minuta baš kao što piše na boci.
Mislim da je i cijena od 34.90 kn (400 ml) ok za 10ak kupki.
KNEIPP AROMA BUBBLE BATH
MAGIC ORIENT
Lately I'm in desperate search for my half hour without stress and worries… (while writing word stress by princes just braked sound barrier with one of her copyrighted shouts).
This bubble bath looks to be good method for getting half hour break in stress free zone of perfumed bubbles. 🙂
First few times it seemed to me to intense, strong purple color and quite strong fruity, sweet smell was in a way little repulsive, but more I use it more I I like exactly that intensity, because in just a moment you dive in warmth that breaks armourof stress and completely takes you over in its aromatic kingdom, cause who has time for some slow motion relaxing time
, or the thing is in fact that it is perfect exactly for this colder time, or i just think I like it, or all the thing is in that I dont have to move my butt for half hour, or… who cares important is that relaxing whit it is real enjoyment.
Beautiful thing is that it didn't dry up my skin, it left it soft and smooth and warm, gentle smell remained for a long time.
I like too the fact that quantity that fits lid is enough to literally cover you with bubbles for 15-20 minutes exactly like it's written on the bottle.