This cream for the hands and nails is intended for dry and wrinkle prone skin.
Light, not greasy texture that is quickly absorbed.
It leaves the skin soft and silky, with a protective film that I feel on my hands until i do not wash them, when washing hands an hour or two after application i feel like I have something on my hands I do not use soap 🙂
Is enough a small amount and does not need to be applied too often, although I have dry hands. 
It seems to me i achieved a good effect on the quality of the nails because it helped me avoid broken finger nails, thing often happening when I do not use enough nourishing hand cream.
The smell is quite intense and strong intensity is maintained for half an hour, not unpleasant, but somehow for me too simple. The good news is it does not smell like goat milk 😛 but now we go to the "Yes, I know I'm crazy" 🙂 moment of the day, it irresistibly reminds me of the soap in Autogrill: D
Packaging has an interesting look, simple and convenient to use.
Ingredients that should help the effectiveness of the cream are:
extract of goat milk
provitamin B5 (D-panthenol)
vitamin A
vitamin E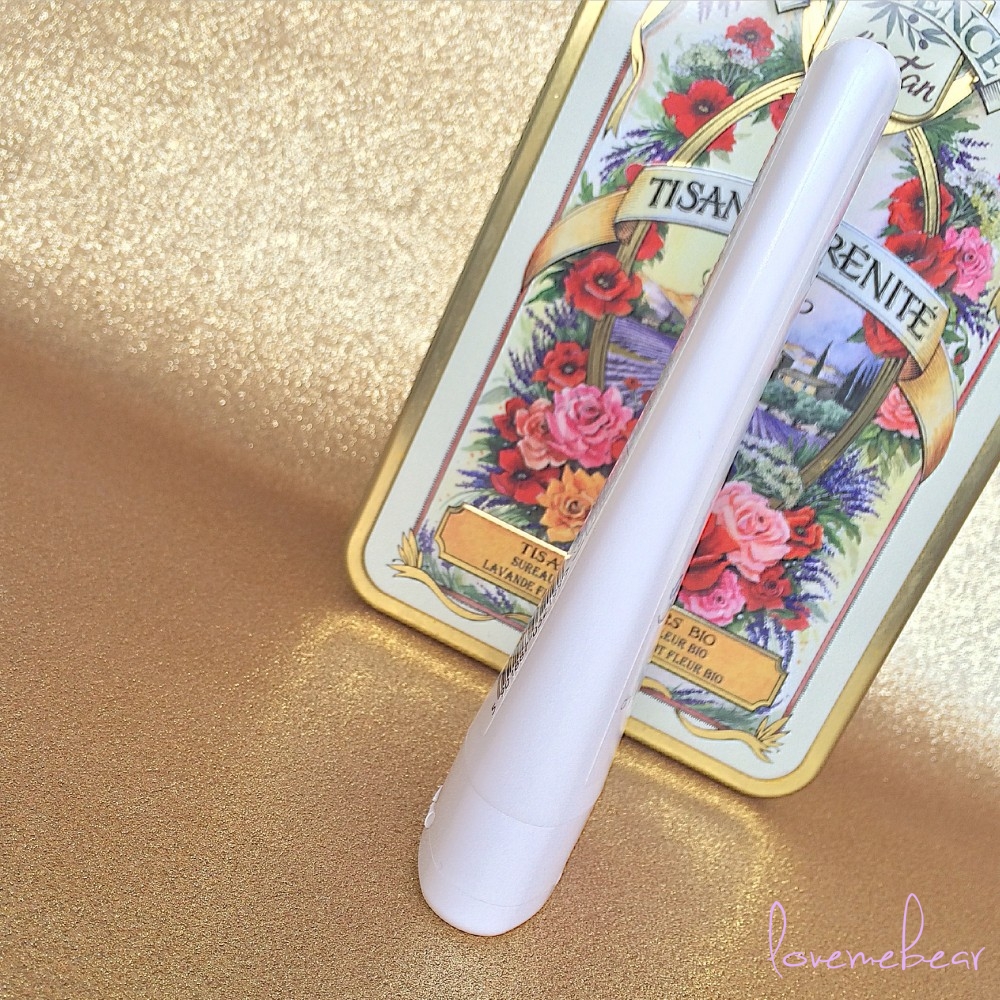 Ingredients
Aqua (Water), Cyclomethicone, Dimethiconol, Cetearyl Alcohol, PEG-20 Stearate, Polyacrylamide, C13-14 Isoparaffin, Laureth-7, Panthenol, Tocopheryl Acetate, Lactobacillus/Milk Solids/Glycine Soja (Soybean) Oil Ferment, Cyclodextrin, Propylene Glycol, Goat Milk Extract, Retinyl Palmitate, Phenoxyethanol, Methylpsraben, Ethylparaben, Parfum (Fragrance), Linalool, Butylphenyl Methylpropional, Citronellol, Hexyl Cinnamal, Geraniol, Eugenol, Benzyl Salicylate, Alpha-Isomethyl Ionone, Coumarin, Limonene, Citric Acid.
The cream is dermatologically and allergy tested, pH neutral, not tested on animals.
Now I'm at the end of it and hands and nails are ok but it is not among my favorites, and I would not buy it again because I do not like cream that leaves the tactile coating (having silicone in the composition), if it does not bother you having parabens in the ingredients, this is quite ok cream with reasonable price.
Price 80 ml – 15kn(3$).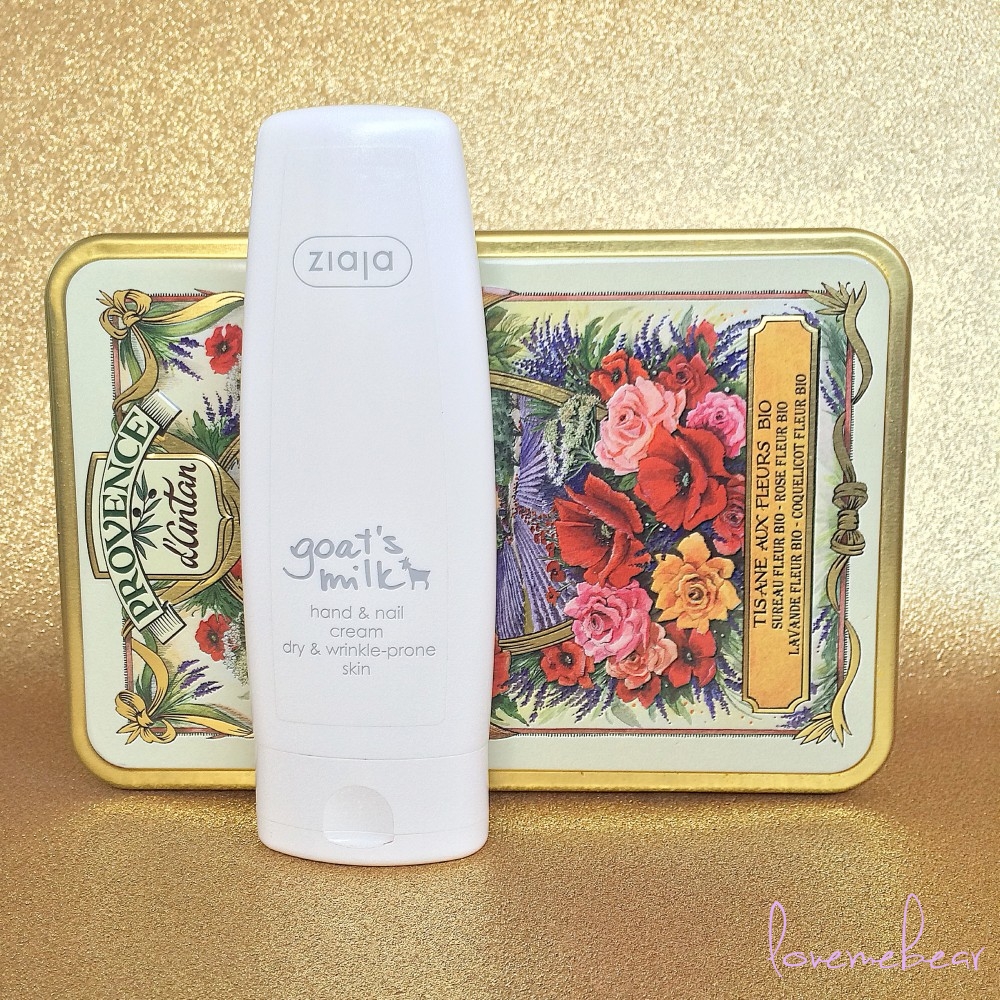 A bit of goat milk 🙂
A few years ago I began run into lot of articles about the harmful effects of cow's milk on our health including increased tendency to arteriosclerosis, increased risk of certain types of cancer, osteoporosis, allergies, asthma…
Looking for a replacement I picked the goat milk. In the beginning taste and smell are repulsive, now after a few years i cannot feel anything bad about it, indeed I am glad to drink it. Why I chose to substitute goat's milk? Because it is one of thethe healthiest foods. Its composition is most similar to human breast milk. It helps in the treatment of bronchitis, combating allergies, strengthening the immune system, fighting stress… has anti-cancer, anti-bacterial and anti-allergic effects.
In the cosmetics was used for centuries. It is a natural emollient, soothes and moisturizes the skin. Provides a natural exfoliation of dry skin. Caseins from goat's milk is easily absorbed into the skin, and help fast hydration of dry skin. It contains vitamins A, B6, B12, and E, and about 3.5% fat, caprylic and capric acid, which maintains the natural pH of the skin. 
So next time when you need milk, quickly to the market and looking for grannies who sell fresh goat milk;)
Have you tried this face cream? Is your hand liking it? 🙂 I am currently looking for a new one, which do you recommend?
*PR sample