Ciao,
In this post I will write about body milk which I'm using and loving a lot. ☺️
This milk comes in simple, elegant bottle with pump. Pump on the bottle, for me is big plus because it makes using and dosing very easier. 
This product's smell got me on first sniff. It smells sweet and fresh, for me it is a really beautiful combination. You can feel both vanilla and orange.
Blood orange oil's smell is one of my preferred, we go very good together, so I like to have it always at my home.
It is known by its sweetie scent, which calms, relaxes, works like antidepressant, gives good mood and optimism.
Beside sweet orange there is vanilla which is good complement to orange 🙂 . It too has anti depressive and relaxing properties and it works like aphrodisiac.
The texture is rich but it's not heavy. It is easy to be spread and absorbed in the skin. It's not leaving greasy, sticky film on the skin.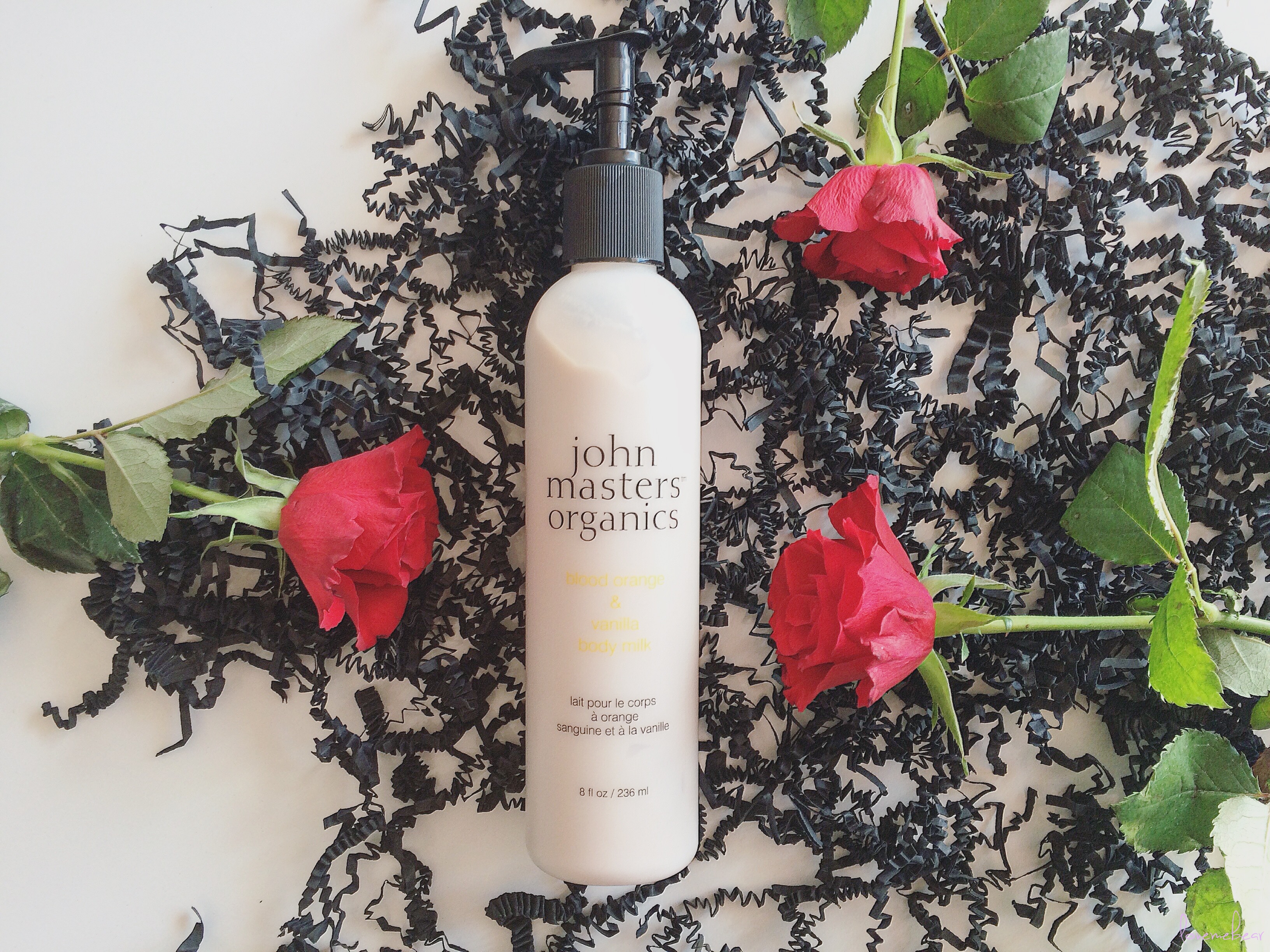 My preferred time to use it is after shower, in the evening before sleeping. Because of its relaxing smell, which I feel for a long time on my skin, pajamas in the room. It's a very warm smell, it helps that in bed, when weather is a little bit cold, you cocoon your self in its sweet warmness. Because of this I think it's best exactly for this colder weather. 
Often I use it before going out, on my hands cause using it is more comfortable and fast than any hand cream I have.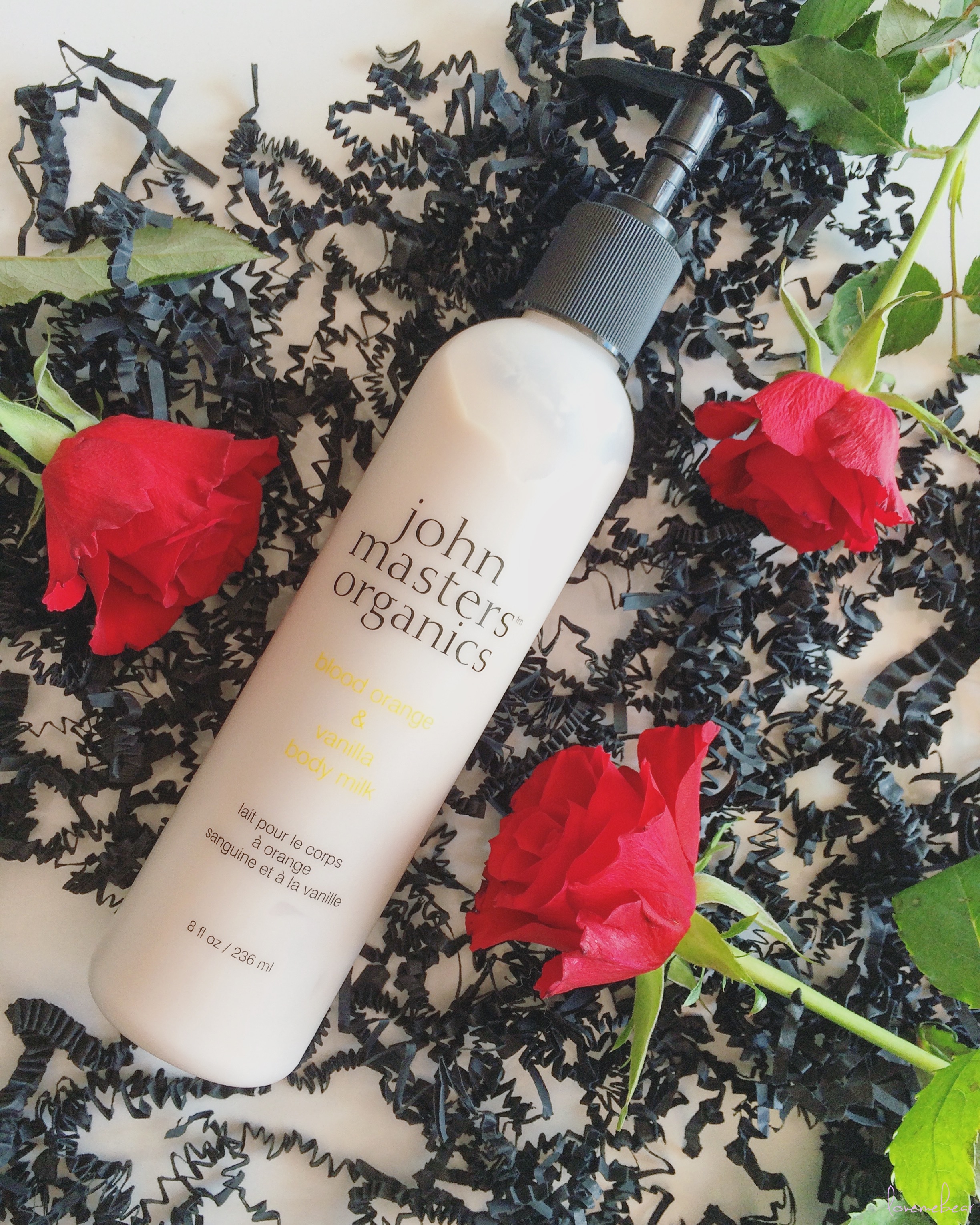 In its ingredients there are lots of organic herbal extracts and essential oils, so even care provided by it is good.
Long time after application skin is soft, smooth and comfortable to touch. I specially like that feeling of long-lasting hydration and satisfied skin, so I don't need to apply it ten times a day.
Even though I have dry skin it's enough a smaller amount to feel the skin is completely nourished. 
It's a pleasure to use it.
In this incredible herbal cocktail there are:
Aloe Vera – it works with a soothing and anti-inflammatory effect, it regenerates, hydrates and nourishes the skin, helps to create collagen, strengthens the natural defensive function of the skin.
Sunflower oil – works astringently, anti-inflammatory, restores damaged skin, prevents moisture loss and protects against bad external influences.
Coconut oil – acts as antiviral and antibacterial, hydrates.
Kelp extract – hydrates.
Milk thistle extract – acts as an antioxidant, protects against harmful external influences, strengthens skin's firmness and elasticity and works against wrinkles.
Comfrey leaf extract – regenerates the skin.
Chamomile flower extract – has anti-inflammatory and antimicrobial effect, soothes irritated skin, protects it from premature aging and postpones wrinkles.
Arnica extract – hydrates and stimulates circulation.
Lavander leaf, flower and stem extract – it works regenerating, soothing.
Honeysuckle flower extract – it acts as antibacterial.
Blood orange oil – it has antioxidant properties, it slows down skin aging processes and stimulates natural regeneration of the skin, the scent acts antidepressant, relaxing.
Grapefruit peel oil – refreshes and revives the skin.
Bourbon vanilla oil & extract – has antioxidant properties, stimulates regeneration of the skin and calms the inflammations, the smell acts antidepressant, soothes, relaxes 
and has aphrodisiac properties.
Ingredients:
Aloe barbadensis (aloe vera leaf juice) gel*, aqua (water), heliantus annuus (sunflower) seed oil*, coco nucifera (coconut) oil*, glyceryl stearate, glycerin, lecithin, allantoin (comfrey-derived), panthenol (vitamin B5), tocopherol, cyamopsis tetragonolobus (guar) gum*, retinyl palmitate (vitamin A), xanthan gum, kelp extract, silybum marianum (milk thistle) extract, symphytum officinale (comfrey) leaf extract*, chamomilla recutica (chamomile) flower extract*, camellia sinensis (white tea) extract*, arnica montana (arnica) extract*, lavandula angustifolia (lavander) flower/leaf/stem extract*, vanilla planifolia (vanilla) extract*, lonicera caprifolium (honeysuckle) flower extract, citrus sinensis (blood orange) oil*, citrus grandis (grapefruit) peel oil*, bourbon vanilla planifolia (bourbon vanilla) oil*
Price for 236 ml is 179,00 kn, and you can find it here wow-junkie 🙂
Have you tried any of the John Masters Organic products?
Do you have any of them on your wish list?
*PR product