If you are among those who could not wait to arrive in autumn to get under the soft blankets to enjoy hot chocolate and hugs, after too long, too hot and sweltering summer days even to walk, now you can do it deeply wrapped in your preferred soft scars or if you are among those who prefer the crunch of leaves under your feet like a red/gold carpet or among those who have in them a little child jumping in puddles with both feet wearing the new boots or simply love the change and the need to immerse yourself in shopping, because tired of the summer and all things pertaining to that season and now need new new new… in any case this is the season that's right for them. 🙂 Autumn has arrived and something that will help make it even more sweet and hot is this fragrance: Avon Ambre which is one of my favorites of this brand.
It belongs to the category Cyprus – gourmet.
Notes:
Top notes:
tangerine, red fruits.
Heart notes:
rose, rosewood, Jasmine.
Lower or base notes:
amber, caramel.
What I feel is quite good as beginning. After a few moments you smell the Mandarin with crisp texture and robust.
As it melts into the skin it becomes more delicate, soft and warm. Warms up gently in a comforting heat and quickly becomes one of your favorites like a joke from which you won't separate.
Although in the list are the notes of rose i can not feel them, in my case it's good news, because it is not one of my favorite scents in perfumes.
I feel the sweet jasmine and rosewood, which gives a high note and woody and slightly spicy, then comes the best part for me when emerge amber and warm and sweet caramel. Not too sweet and you will love it for the day and for the evening, because it is sensual and feminine.
I will be happy to use it in the course of this winter. 🙂
The smell lasts 4-5 hours (on clothes much longer) the sweet and hot at times when I wake up in the middle of the night, remind me what I wore.
It comes in a bottle with a warm and attractive design amber colored that reminisces of autumn leaves in your hands.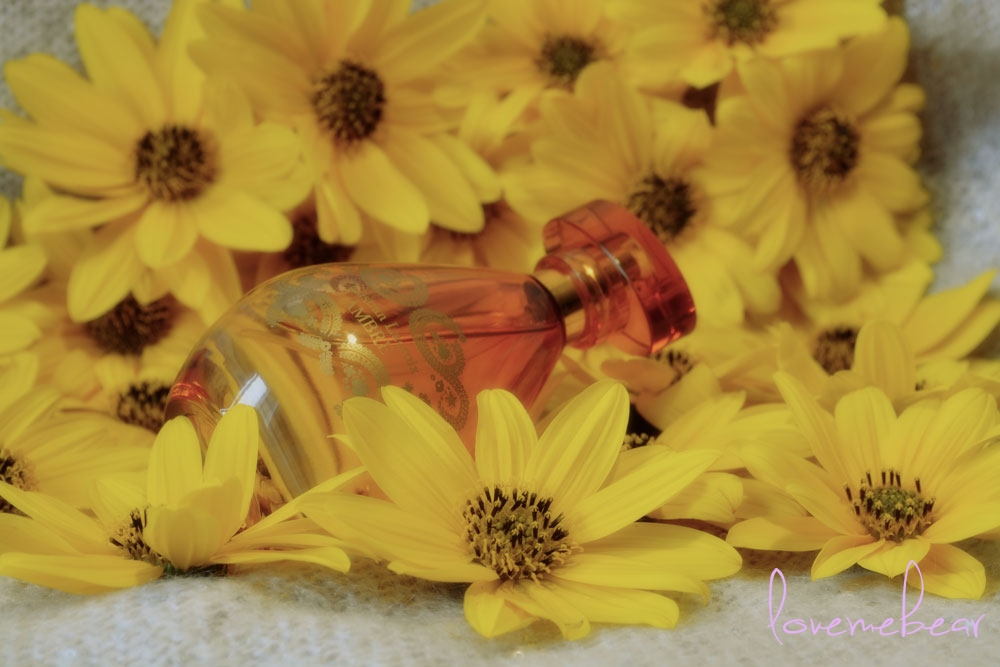 Ingredients:
Alcohol denat, parfum, aqua, benzyl alcohol, citral, hydroxycitronellal, coumarin, geraniol, hydroxyisohexyl 3-cyclohexene carboxaldehyde, butylphenyl methylpropional, linalool, benzyl benzoate, citronellol, limonene.
It was launched during the 2014, you can find it in the Avon catalogues and with it two lines from Christian Lacroix per Avon and Nuit Rouge.
Did you try this perfume? Which is your favourite autumn smell?