Sometimes do you need to be reminded that life is beautiful?
Of course, there are better and more important things to remember than colorful bottles, but it is still good to always have one at hand. However, life is a little more beautiful and full with shelves filled with little things that remind us of the beauty and meaning of the moments lived. Is it? 🙂
This perfume's name invites you to remember the most important thing, life is beautiful. With its appearance, the bottle reminds of a smile, and there are also wings to remind you of freedom and to make all worries fly away more easily with a few pressures of the pump. Its color is warm, its shape elegant, feminine.
The smell… for me, starts fruity, sweet, I feel like a juicy sweet pear. Floral notes of iris and jasmine develop in it with the sharpness of pachuli, soothed by fine sweet pralines and tonka beans. It is sweet, but by no means, at any moment boringly too sweet, there is always a dose of powdery freshness. It is special, simply elegant, just like the bottle it is in.
The beginning is really strong and sharp and the longer it is on the skin the warmer, gentler, and more feminine it becomes. It lasts a long time on the skin.
It arrived to me under the Christmas tree, so it is somehow special and solemn to me. It reminds me of that special, warm, happy, Christmas atmosphere. I wear it when I want to feel special, solemn. It's ideal for me for the evening because it kind of warms up like Christmas.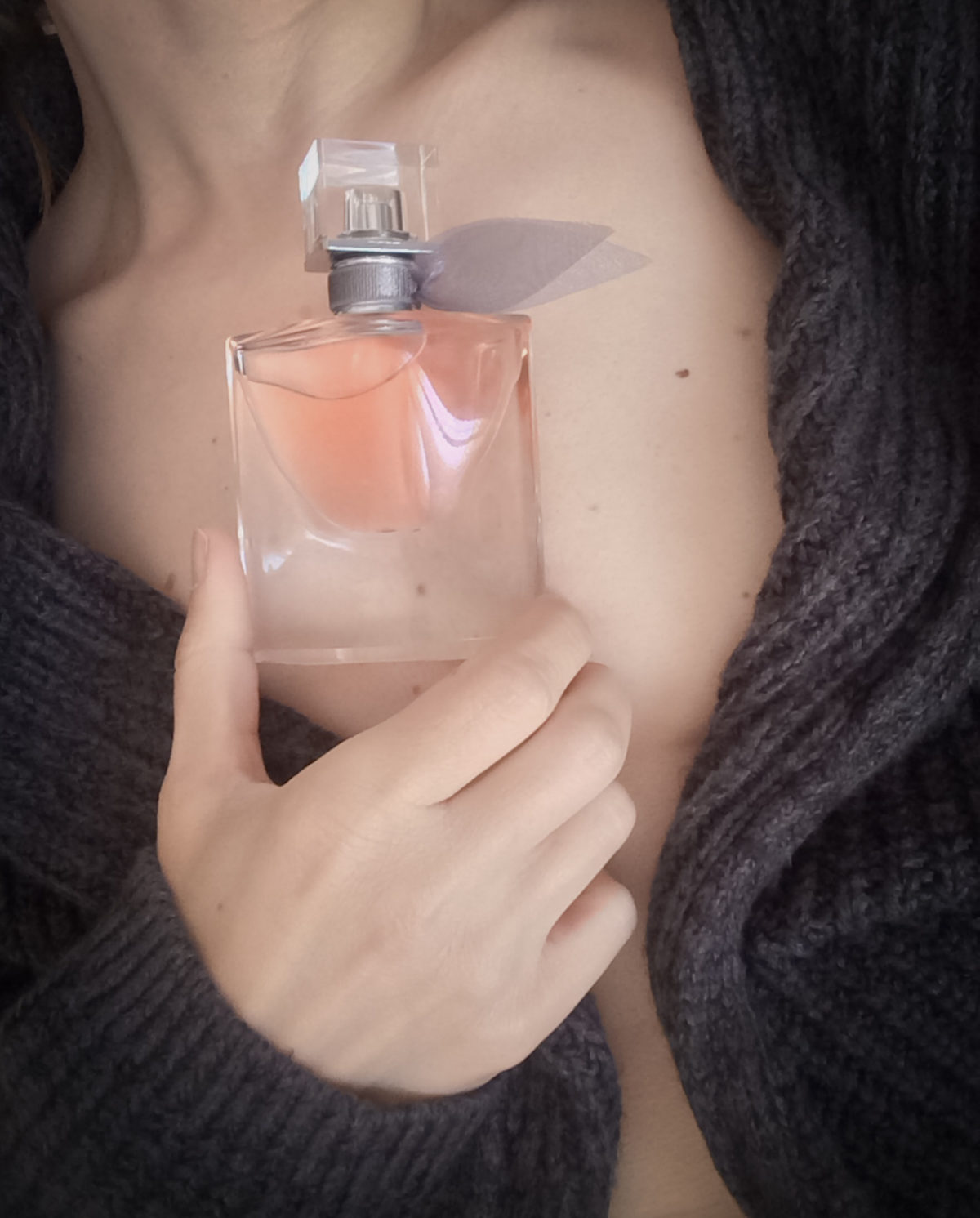 Scented notes:
Upper: black currant, pear
Medium: iris, jasmine, orange blossom
Bases: patchouli, tonka beans, vanilla, pralines
Ingredients: Alcohol, perfume/fragrance, aqua/water, linalool, benzyl salicylate, limonene, methyl anthranilate, tris (tetramethydroxypiperidinol) citrate, Ethylhexyl methoxycinnamate, geraniol, alpha-iso methyl ionone, coumarin, farnesol, citral, citronellol, benzyl alcohol, benzyl benzoate. (b205877/1)
Have you tried this perfume? Do you like it? Which bottles do you keep for special moments?