Olival Golden oil Smilja comes in fresh, glass bottle, pharmacy vintagy with a dropper type 🙂
The only criticism is that the appearance of the letters from the bottle slowly disappear with the first dusting of the bottle, and if the bottle is shaken a little the dropper could separate from the stopper (by the way this person that did it will be forgiven only if he/she buys a new bottle for me :P)
Although I was very skeptical whether the smell would bother, because the immortelle smell is not among my favorites, but this time the scent surprised me in a pleasant way 🙂
It's nice, gentle, sweet and flowery, though there is in there some of immortelle, in this case i don't mind.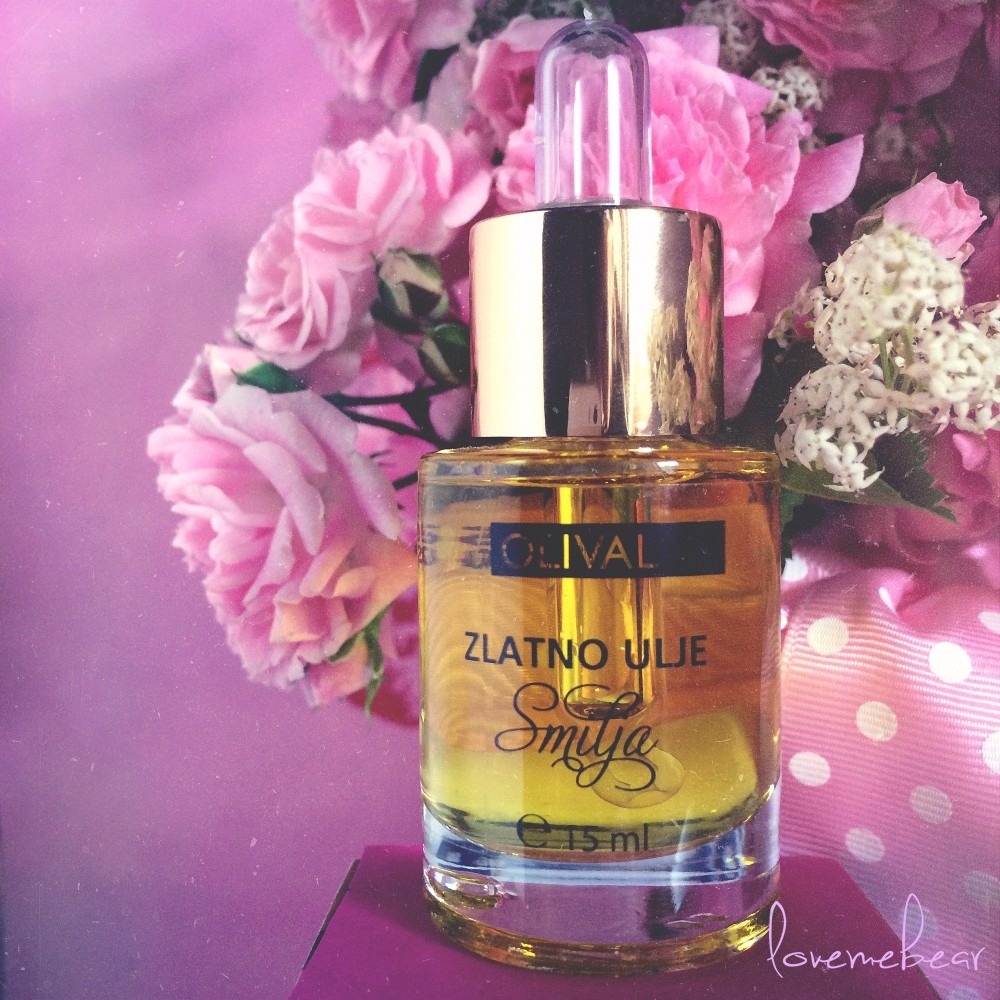 The oil contains seven natural nourishing oils:
jojoba,
olive,
argan,
marigold,
rose,
almond,
apricot seed oil,
to moisturize and nourish the skin deeply.
The main active ingredient is the essential oil of immortelle,
which stimulates the regeneration of the skin and prevent wrinkles.
It is intended for normal, dry and sensitive skin of the face.
I use it at night. On the cleansed skin of the face, neck and chest. I use it alone, without the addition of cream. For my dry skin is quite enough and so is completely moisturized.
The first few days I had a little trouble with dosing, putting him too much because it seemed incredible to me two or three drops were sufficient, the result was my face covered in grease 🙁 Now when I use it by feeling on the face does not happen though the skin is shiny and nourished.
Even at first touch the oil might seem thick, it is very quickly absorbed and leaves no greasy feeling (when you hit the right amount :D) thus leaving a beautiful healthy glow to the skin :), soft and nourished skin. On my skin sits very well and would easily replace my cream.
How good the regenerative effect is or if it reduces wrinkles I'm not sure about but the skin certainly looks brighter and healthier and that's good enough.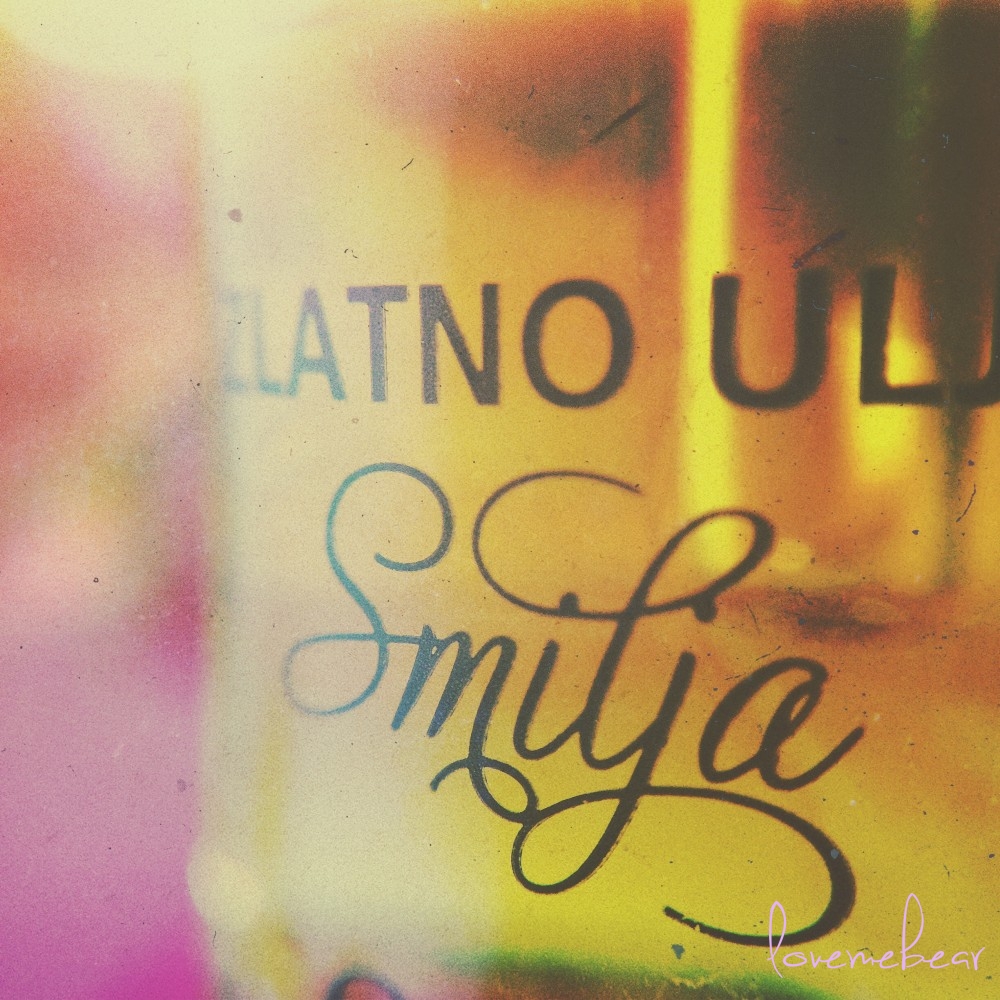 Although I exaggerated first times the amount, other than a little correcting to do there were no unpleasant consequences, irritation, redness, pimples (which can often come when I start using some new creams)…

For some time my mom used it, she knows about allergies bringing very serious problems to the face, damaging the skin. She tried a lot of creams but more or less they did not help nearly as this oil, which did a lot in a very short time and after a couple of days went to buy a bottle.

Is sufficient a very small amount, only a few drops, and lasts a long time, of course if you're not clumsy like me and do not spill half and do not lend to people that do 😀
Ingredients:
Simmondsia chinensis seed oil, olea europaea fruit oil, undecane, tridecane, macadamia ternifolia seed oil, argania spinosa kernel oil, calendula officinalis flower extract, prunus amygdalus dulcis oil, caprylic/capric triglyceride, prunus armeniaca kernel oil, rosa canina fruit oil, helichrysum italicum flower oil, linalool, limonene.
If you slowly begin to be obsessed with the composition of cosmetic products, like me, you can see that they are in the composition, along with natural nutrient oil even undecane, tridecane, caprylic/capric triglyceride, linalool and limonene. With a little Googling you find that undecane is emollient (moisturizing agent). Tridecane serves to conceal the odor. Caprylic/capric triglyceride can serve as an emollient and for covering up odors. I have not encountered any alarming, harmful ingredient. Linalool and limonene are also used to deodorize and smell, are an integral part of the essential oils, can be allergens.
(ps. gladly accept corrections better connoisseur of these problems if something is misspelled :))
Manufactured in Croatia 😉 Not tested on animals.
This is definitely one of the products that will repeatedly find on my list to buy. Price of oil is 130 kn – 15 ml (20$).
Have you tried the golden immortelle oil? Do you like it? do you use oil for skin care? Do you have a favorite? PR product