Another Burt's Bees product in my collection 🙂
This face cream I've encountered on the site of Burt's Bees, and at first glance I was very interested.
Unfortunately in our country was never able to find (in Muller where otherwise Burt's Bees products have not been offered, and found myself buying it in my first order from Feelunique).
It is a multi-purpose grease. It can be used on hair, hands and body, so wherever you feel dry on the hair or skin.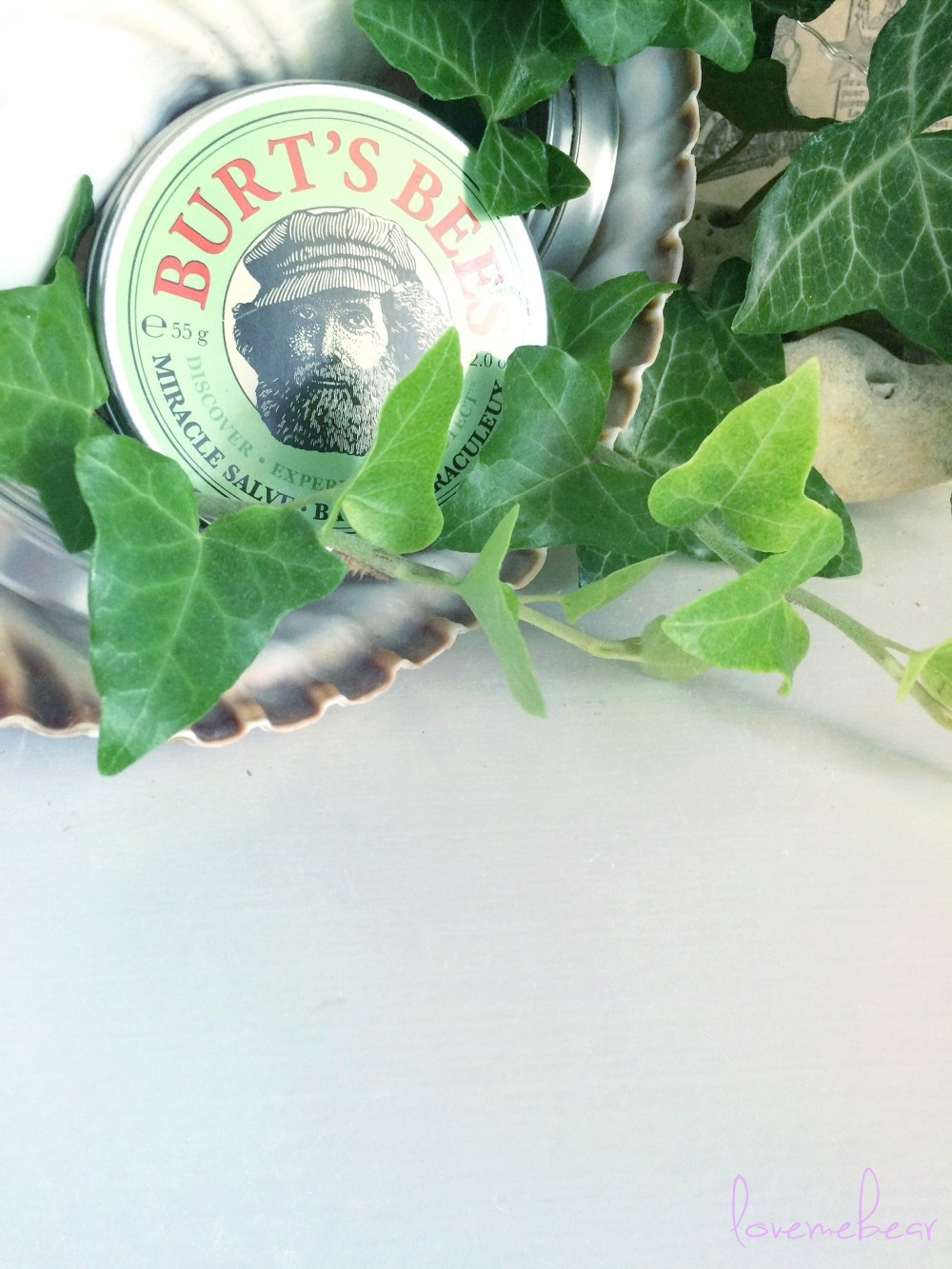 Packaging is typical of the brand; vintage, simple, tin with Uncle Burt on the cover 🙂 (sometimes really occasionally i find a bit problematic opening it, this is because the last time I laughed when I read that it is difficult to open the box of Lemon Butter Cuticle Creme 😛 karma is a bitch!)
The smell is nothing special but not very pleasant, the almost-stink is not strong and is rapidly lost from the skin, so until you don't keep your nose close to the box all is fine 🙂
Ingredients:
Olea europaea (olive) fruit oil, Cera alba (beeswax, cire d'abeille), Cucurbita pepo (pumpkin) seed oil, Triticum vulgare (wheat) germ extract, pollen extract, Adenophora stricta root extract, glycine soja (soybean) oil
100% natural ingredients.
Not tested on animals.
In the list you can see the pumpkin seed oil, (I think it's the scent that i feel) that helps dry skin and hair. It has zinc, vitamins A, C and E, is rich in essential fatty acids (Omega 3 and 6).
hydrates, nourishes and firms the skin, has anti-inflammatory properties, nourishes and stimulates the skin regeneration.
It has a beneficial effect on the hair, strengthens it, protects it from drying out and thus breaking and split ends, gives softness and shininess.
It's very thick texture, in the instructions is written, a small amount of warm up on the hands before use, of course, this does not apply to our current temperatures, it's fine, you can use a small amount of getting simply by passing the fingers on the surface.
Gets absorbed quickly and leaves your skin / hair greasy.
I was mostly interested in the effect on the hair. I have very dry hair with which I have some time to fight for a little revive and tame effect.
I use it so little, after brushing, put on the ends, and then pass a little to smooth the entire length.
This i used to do one and sometimes several times a day. I prefer when I use it on dry hair.
Do not grease my hair, I feel that the hair has now absorbed it and can put more than once, better not to exaggerate or the hair gets oily.
Good taming of the little unruly hair and smoothed her hair.
Since using it the hair is less brittle and i have a feeling that the ends are less dry and more under control, the overall feeling is good and the hair look better and nicer and softer to the touch. Definitely will continue to use it 🙂
If anything remains on the hands do not mind it, and indeed in the hands is working very well leaving them soft, moisturised, shiny and silky to the touch and all you feel is your skin and not the protective film feeling that certain creams give you.
Also good for foot care, which in the summer so much needed. Already after a few days I felt that the skin is softer and healthier, I have no particular problems with cracked or thickened skin on the feet, so I do not know in that case if it would act quickly, for my needs is perfect 😉
A good product for travel because it takes up very little space, safe from spills or slurring the rest of the bag and replaces more product and saves space and provides a lot of care and hydration.
Price 55 g 85 kn (12$)(at the moment i write is on sale, 3 products for the price of 2).
Did you try this cream or use pumpkin seed oil in hair care and skin, think about buying oil, I'm interested in your experience 🙂
Update 🙂
I do not like the fact that on the hair does not have long-term effect, until you use it all is well but if you stop in a couple of days back I was at the beginning and that's not enough 😛
On the skin has a much better, longer-lasting effect, if you have dry hands or feet is a good choice because it leaves them visibly tended 🙂
While I am on this post Burts bees lemon butter cuticle cream i was very happy with it and seems there is no happy ending yet 😛